Dean Gordon Guitars
Our goal is to bring you a guitar that has the best of all the classics wrapped in a modern ergonomic package. We hope our guitars inspire the best player in you to come to the surface.
Discover our Models
Ergonomic

Meticulously designed carves allow for unparalleled access and comfort.

Progressive

Forward thinking shapes for a modern timeless appeal.

Bespoke

Uniquely crafted to inspire the best player in you.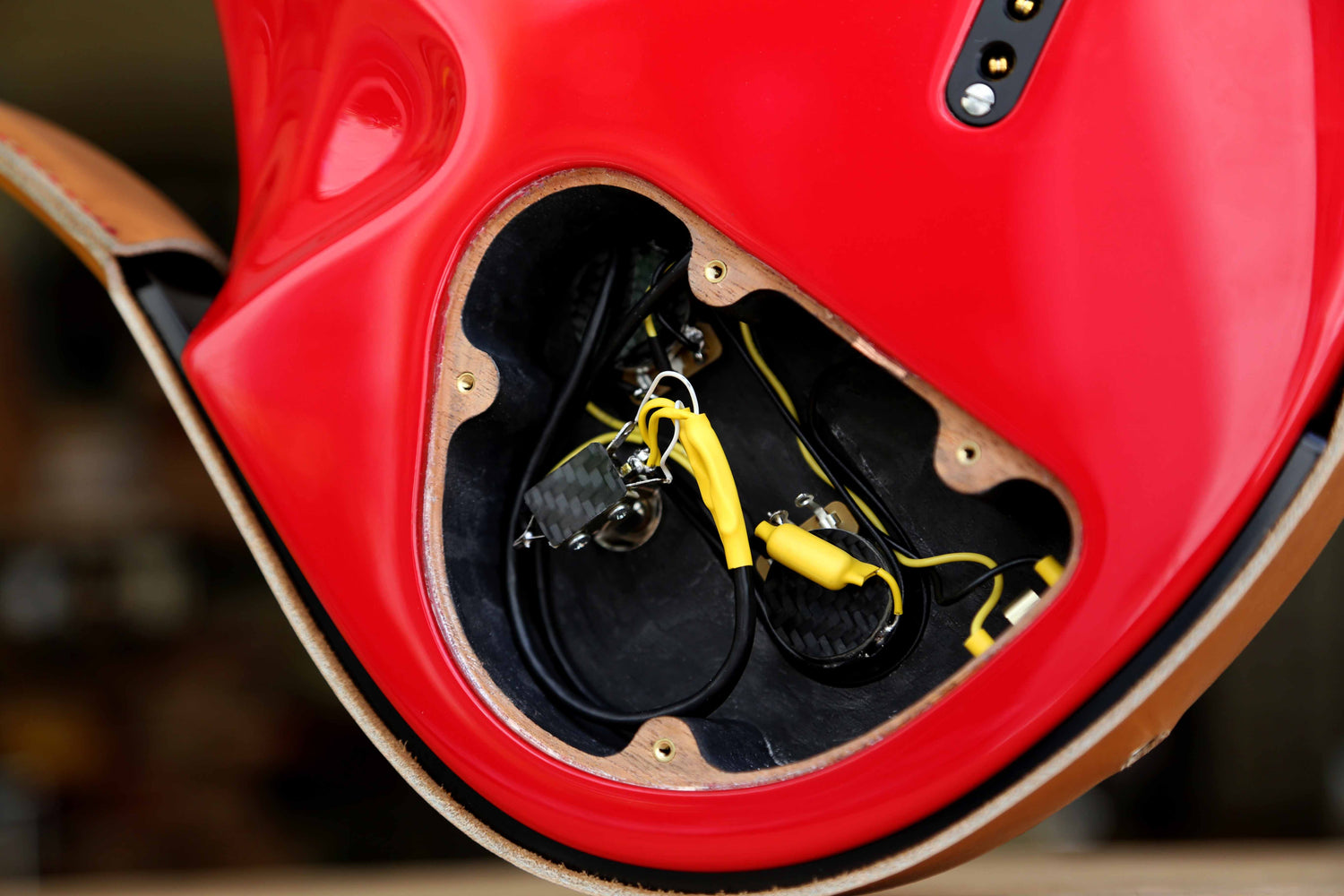 Limitless Details
Pairing design elements and using unique materials to bring your dream guitar to life.
Experience
Dean combines the knowledge from a decade of repair work and multiple apprenticeships with his own experience to make guitars that have proven features and specifications.
Open Access

All of our guitars are made with ease of play in mind. The deep carves serve to reduce weight, improve upper register fret access and enhance beauty through shape.

Can you feel it?

Our guitars are built with stainless steel frets and a 12"-16" compound radius for the ultimate playability, low action, and durability.

Premium Tonewoods

We strive to select the highest grade tonewoods available to make our instruments.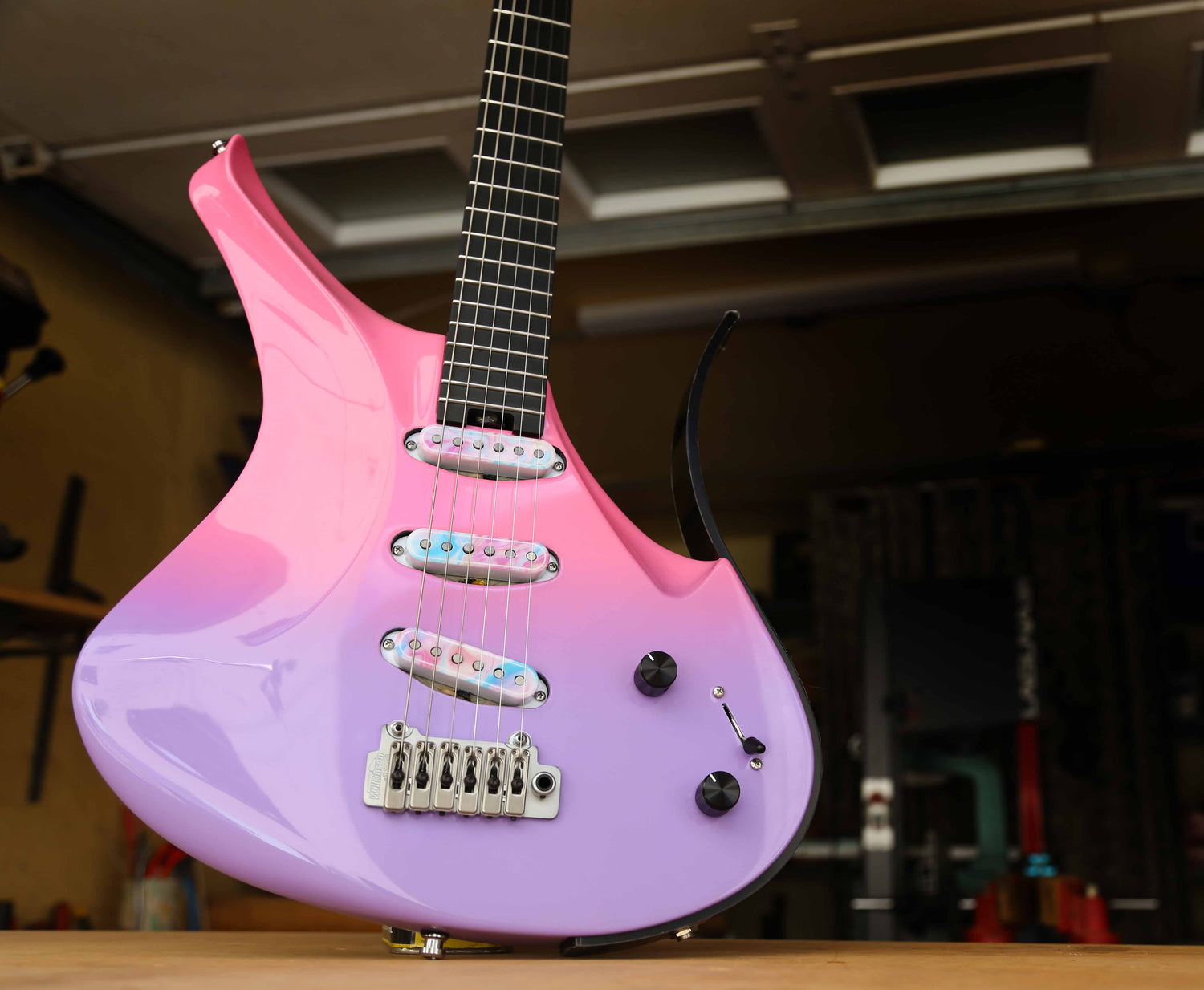 "I wanted a three single-coil guitar but not the same old thing. Dean Gordon was the first person to come to mind. He took my vision and made the perfect guitar that is a marriage of modern and vintage."
Ricky C - Virtus #51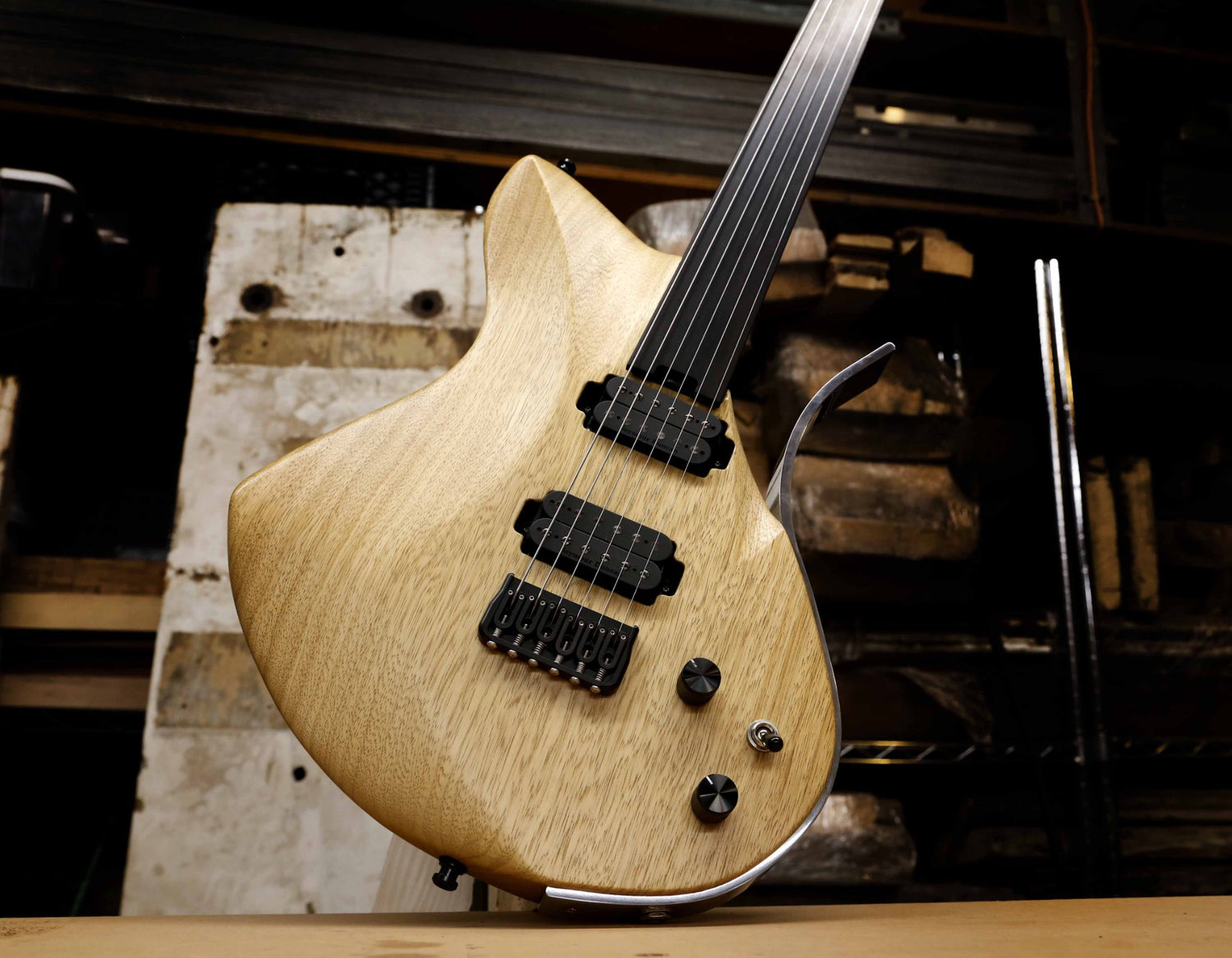 "I'm the owner of two DG guitars. Not only are they beautiful pieces of design and art, but they're also incredibly well-made instruments. Dean effortlessly combines no-frills functionality and feel with novel aesthetics and ergonomics. Working with Dean on a guitar is like having a painting commissioned. His artistic integrity, craftsmanship, and perspective are there to fully support your vision as the customer."
Alex H - Virtus #53 & Mirus #73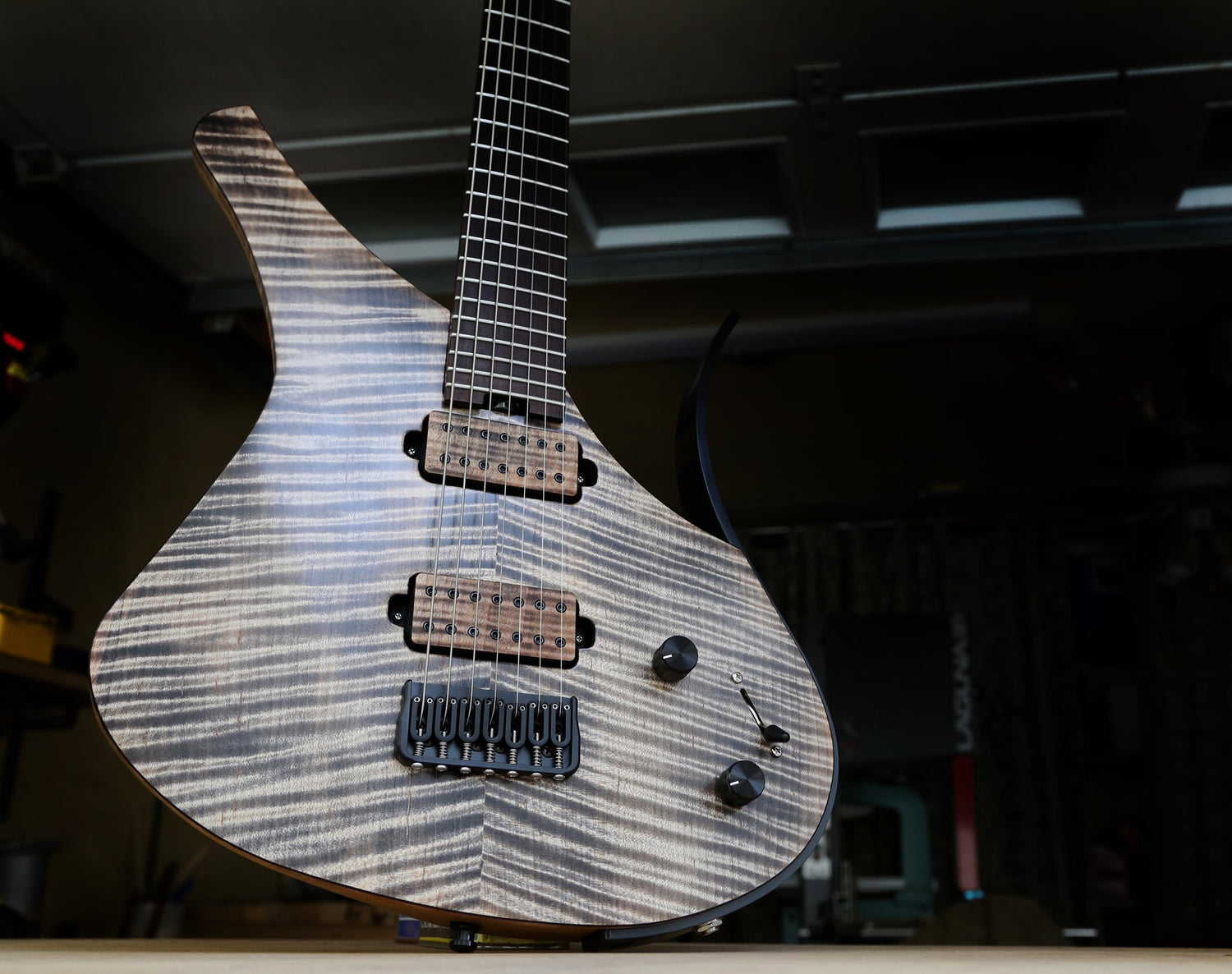 "The ergonomic fit, the finish, and the tone... absolutely astonishing! I can't say enough great things about Dean Gordon guitars - but the plus is definitely Dean's communication to the buyer. Without any doubt up there with some of the very best!"
Alva A - Virtus #50
FAQ
Where is Dean Gordon Guitars located?
Dean Gordon Guitars is based in Miami, Florida.
What is the purpose behind the lower "horn" on Dean Gordon Guitars?
The lower horn allows for a deep cutaway which improves access, weight and balance.
Do you offer an artist discount?
We work with artists on a case-by-case basis please contact us here for more info.
What can I customize on a Dean Gordon Guitar?
We offer a wide range of customization options from exotic tonewood selections to unique hardware finishes. We consult with our clients to help inspire them to bring artistic flare to each guitar we craft.
How can I get started on ordering?
You have 3 options
1. Order a stock instrument
2. Visit our order form.
3. Contact us