Specifications

-Six and seven string configurations

-25.5" scale standard

-Double cut deep fret access design

-Aircraft-grade aluminum lower bout

-Premium tonewood selections

-Stainless steel frets

-Full, semi, and flat top carve choices

-Wide range of hardware and electronics

-Extensive finish options

Inspiration

The Virtus is the unique, sleek, and elegant product of agressive design, emphasis on flawless access to higher frets, and perfect weight balance.

A deep set-in neck pocket and a double cutaway make this a guitar that plays like no other.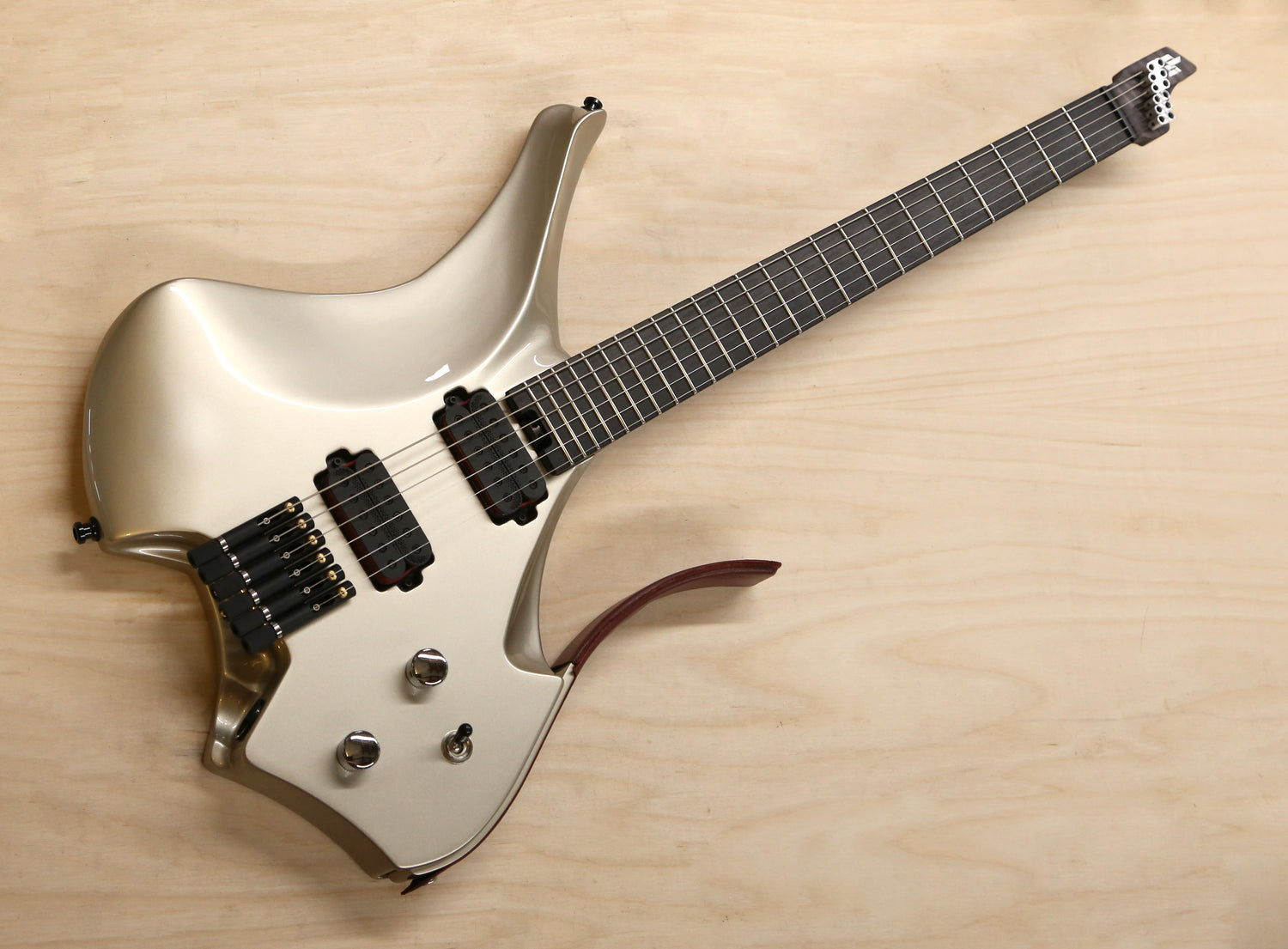 Headless Option
Take ergonomic feel over the top.
Carve types
Flat-Top

No carve drop top with a slight arm bevel.

Semi-Carve

Thicker carved top for added comfort and depth.

Full-Carve

Our most extreme carve, beautiful lines, added comfort and reduced weight. This carve is not offered on figured tops.
Starting at $3600
All of our guitars are one of a kind - we consult with our clients to craft their ideal dream guitar.
Most features are customizable and we encourage customers to contact us to discuss their ideas. We often draw inspiration from collectible timepieces and high-end automobiles.
Lets get talking